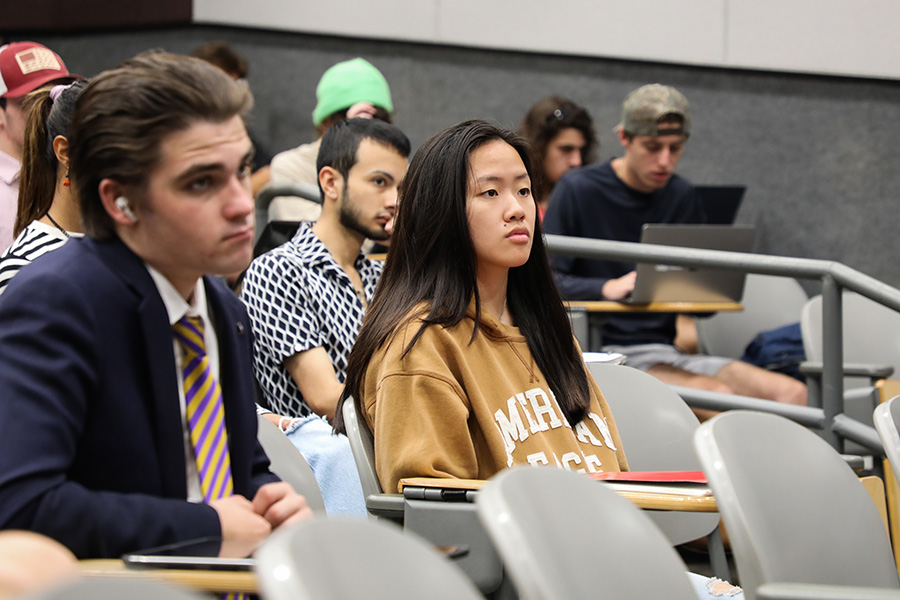 ---
About the Program
Studying History is exciting and rewarding in itself, but also a strategic investment in your future. FSU's History degree provides you with a broad liberal arts education and helps you to become an informed citizen. Students who major in History prepare for their futures by cultivating knowledge, experiences, and skill sets sought after in a range of occupations. A History degree will give you exposure to thought-provoking courses covering many areas of the world. You can choose courses ranging from bandits to wars, exploring topics such as imperialism, immigration or terrorism. The History major at FSU prides itself on both its breadth and depth - this allows you to focus on the themes or areas that interest you most. Completing a degree in History will equip you with world cultural literacy and the tools to compete in today's job market.
---
Undergraduate Requirements
The History department offers an undergraduate major that consists of 39 semester hours. It offers an undergraduate minor of at least 12 hours beyond liberal studies requirements.
The department also participates in other undergraduate programs offered at FSU in American and Florida studies, Asian studies, Middle Eastern studies, humanities, international affairs, Latin American and Caribbean studies, Russian and East European studies, and in the Honors in the Major Program.
---
Why Study History?
History is the best major to acquire and develop the critical-thinking skills that are sought by today's employers and necessary for graduate programs. Throughout your course work, you will research, analyze, and communicate your findings. You will decipher unknown materials, contextualize them, and offer coherent analyses of their meaning. You will both work alone and in collaboration with other students, conducting semester-long research projects, posing and refining the questions you ask, and presenting - and justifying - your findings both in oral and written format to your peers. Employers today are looking for people who can think about, and solve, problems, do so in a collaborative fashion, have the skills to master digital technologies, and present their findings verbally and in writing. If you enjoy learning about all things historical, and are interested in finding employment in the public or private sectors directly after graduation or continuing with graduate school, the History major at FSU is the best option to prepare for your future.
---
Welcome to the Florida State University Department of History. Our department is composed of a supportive and diverse community of faculty, students, and staff, and presents a curriculum supporting an astonishing array of subjects and methodologies. Whatever your interests, you will find courses and instructors to meet them. Our department is unified in its fundamental mission: to teach you how the world you live in came to be. Understanding where we have been as humans is critical to understanding who we are today and who we may become in the future.