Undergraduate Research Paper Award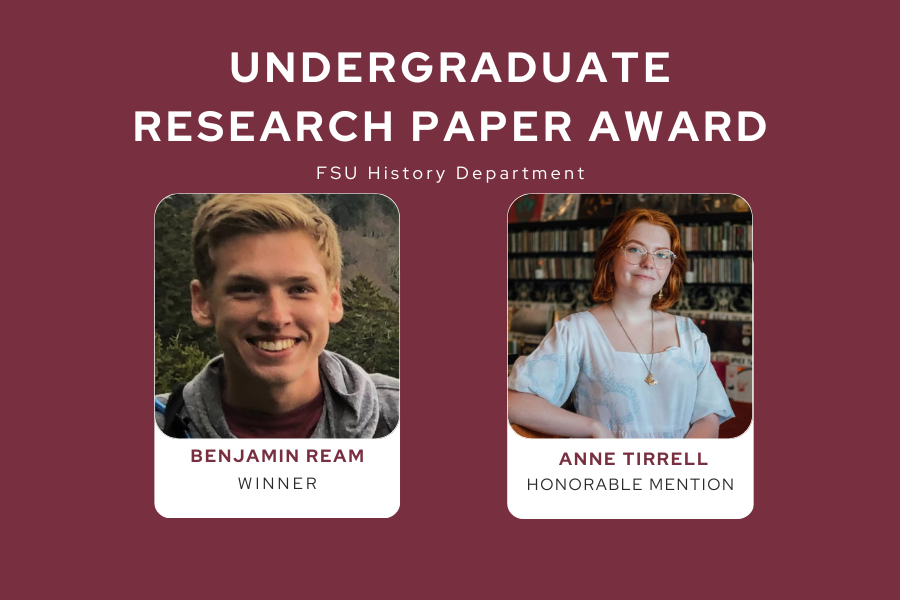 Congratulations to Benjamin Ream who won History's Undergraduate Research Paper Award and to Anne Tirrell who received an honorable mention.
Benjamin wrote his essay for the Senior Seminar on Refugees Throughout History that he took with Dr. Max Scholz in fall 2022. Entitled Rewriting History: The Significance of Roman Origin Stories in the Augustan Age, the paper brings to light the reasons why certain Roman authors, primarily of the 1st century B.C.E., chose to include Roman origin stories in their writings. It focuses both on Rome's attempts to move away from ancient stories that connected them to the Greeks, as well as on Augustan Age propaganda, especially why authors in the circle of the emperor Augustus were keen to write such stories.
Anne wrote her essay for the History of Latin America, Mexico, and the Caribbean class that she took with Dr. Robinson Herrera in fall 2022. Her paper traces the history of hot cocoa's transnational development from a drink of Indigenous ritual to European confection through Historical Materialist analysis, focusing on the usage of labor and exploitation that continues through the modern day.
Well done both of you!