Revisiting Grad School - Professors' Edition: Dr. Katherine Mooney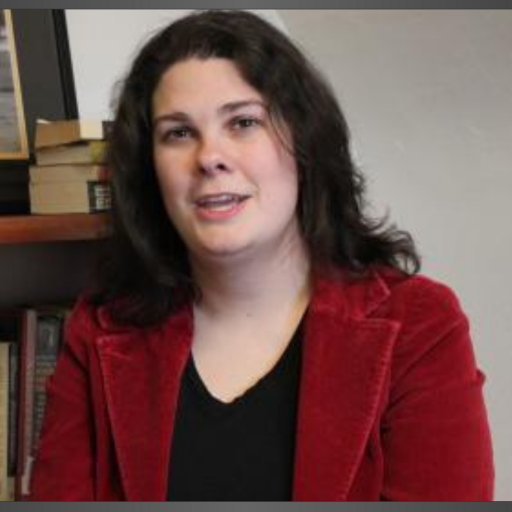 Dr. Katherine Mooney is the James P. Jones Associate Professor of History. She received her BA in American Studies from Amherst College in 2004, her MA and PhD from Yale University in 2008 and 2012, respectively. Dr. Mooney joined FSU in 2014.
When did you start thinking about graduate school?
I considered it after I finished undergrad at Amherst College in Massachusetts in 2004. My BA was in American Studies with a history and literature concentration as well as some sociology. It was very interdisciplinary. I realized that the jobs that interested me probably required some kind of graduate degree. I didn't want to start immediately though because I was unsure about what I wanted to do or why.
For two years, I worked in the writing support program at Amherst. I enjoyed it. The job prepared me for aspects of teaching, like helping students with their writing. As it was a 9-to-5 job, I had enough space to think about what I wanted and did not want to do in the long term. Knowing what you don't want to do is just as important as thinking about what you want to do, because it will help you set your boundaries.
I started talking to people about going to graduate school as I didn't know much about it. Some professors told me that it would be easier to get a job with a history degree than with an American Studies degree. Since I had read so much history already, this advice made sense to me.
The other advice I was grateful for was that for graduate school I needed to apply to work with a specific faculty member. Graduate school is based on the personal relationship between faculty member and student, it is based on the apprenticeship-training model. The relationship with your faculty advisor is at the heart of your grad school experience. That struck me as very different from undergrad.
What did your graduate career look like?
I applied to six schools and got into three. I was lucky enough to get into Yale, for which I had pitched myself as a 19th to 20th century cultural historian. I spent two years on an MA. Those were two years of strictly coursework. Then I taught for a year while preparing for comps, followed by a year of dissertation research while also teaching. My fifth year was spent writing, it was my fellowship year. My funding ran out after that, and I worked as an adjunct for a year while finishing the dissertation and got my degree.
How did you support yourself in the last year of grad school?
To save money, I moved back in with my parents in New Orleans, which was closer to where I was doing research. At a history conference I had run into someone from Loyola University (New Orleans), and I asked them if they needed any adjuncts. I ended up teaching courses at both Loyola and Tulane University. It meant that I finished writing my dissertation at the same time as I taught four new classes. In the summer I also tutored high school students in English. It was horrible and I don't recommend it, but I made enough money to live on.
How did you find your dissertation topic?
It was during a summer. I was an intern at the state chapter of the National Endowment for the Humanities. I walked into a used bookstore just trying to find something to read. As I didn't want to look at history books, I went to find books on horses. And without knowing it, I found the very first source for my dissertation. It was a book written by a journalist about enslaved people who had jobs with horses in nineteenth-century America. It was a really interesting book, and the author proposed some good questions for further research. I thought I would try to expand the topic. I was broadly interested in African-American history, history of the South, history of late nineteenth and early twentieth century, thus the topic fitted in with the training I'd had. It allowed me to look at issues I thought were important through the lens of jockeys and racehorses.
I went back to school, and wrote a paper connected to that book, but it wasn't very good. I had two professors in that class, one of whom asked me, "Why should I care about a project dealing with horses?" It might not have sounded too nice, but it prompted me to review my reasons for pursuing this topic. My advisor and I had only one conversation about it; he wanted to be sure that I was sure about my project, and if I said I was, then he was sure too. That level of trust and respect is something I also want to give my students. Find a topic you can stand to do every day.
Is there anything you wish had been better in your grad school experience?
I can say that there was a lack of transparency at times. There were specific professional skills that we students were expected to master but because they were self-evident for our mentors, they did not tell us about them. I think in some way it was a good learning experience because I found ways to master them on my own. But I also hope to disclose more of these practical skills about professional development to my graduate students. And try and give them opportunities to be honest about what they are confused about.
Whom are you most grateful to for helping you complete graduate school?
I'm very grateful to my advisor David Blight. It was luck that his way of giving advice meshed well with me.  He was not the kind of person to hold your hand, he just trusted you that you could do it, and you yourself had to rise to the occasion.
I'm also grateful I had family members who understood and were willing to be supportive of me.
Then there was my dog. To him, it was just "You have to stop writing and get up, because we're going out! I've got squirrels to look at, I've got things to do. I don't care if you've written anything, this is a waste of my time. So, get up and let's go out!"
If you could go back in time, what would you tell your pre-grad school self?
I spent my first year of graduate school convinced I had not read the right books or knew much about anything. I was deeply insecure about who I was because so much of my identity depended on how others thought of me. There was one instance where it seemed all of my colleagues in the field knew the book Soul by Soul by Walter Johnson. They would refer to it a lot, and I didn't even catch the book title because everybody slurred it when they mentioned it. I googled the book, bought, and read it for myself. It might have been healthier for me to have just asked my colleagues about it. That would have been honest and would have opened up relationships. It took a while for my fellow students and I to admit that we didn't know everything, and we could calm down. Then our discussions stopped being needlessly performative, and we no longer attempted to create hierarchies out of nothing.
A lot of grad schools are still geared toward training students to become professionals who research, write, and teach. As I do that job now, I have come to believe that those are very different jobs that don't naturally go together. There are very few people who are good at all of them. Grad schools tend to project this kind of trinity as the ideal. But there's no reason that it is the ideal for every graduate student. It took me years to figure that out. There are people I know who ended up with this kind of academic job who do not enjoy it at all.
What advice would you give current graduate students?
Use your summers wisely. There are many things you can do during summer that are very practical and direct. For instance, summer is a great time to think about your dissertation topic. This is a time you can look back on what you've done so far and reflect on what interests you. It'll make things a lot easier down the road. Be aware though that the summer before your comps exams should be devoted to your comps preparation. And remember, "summer is summer." You don't have to be a productivity drone all the time.