American Internees at Baguio, Philippines, during World War II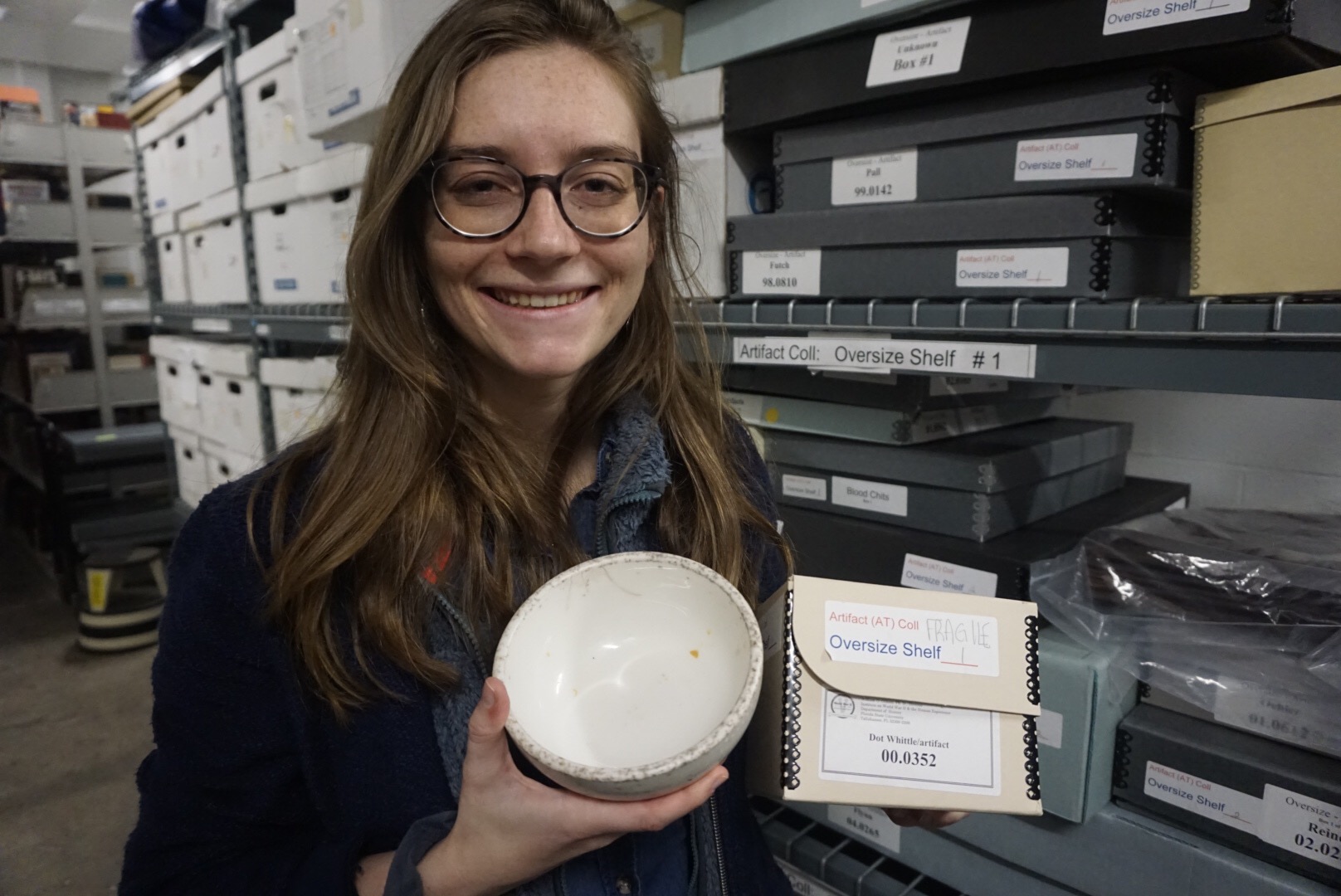 Gillian Morton, who majored in History and International Affairs, successfully defended her honors thesis, "Surviving and Striving for Normalcy: The Endurance of the Americans of Baguio Interned by the Japanese in the Philippines during World War II" in the Fall 2018 semester. Her thesis focused on the community of American internees in Baguio, and how they adapted to their internment by the Japanese military during World War II. Part of her thesis focused on the internees' relationship with their Japanese captors, including their unusually kind and generous commandant, Rokuro Tomibe, with whom the internees maintained a lifelong friendship.
Gillian was inspired to write her thesis on this topic through her work processing women's collections at the Institute on World War II and the Human Experience. The Institute housed the Dorothy "Dot" Douglas Whittle Collection, who as a young girl was interned in Baguio. In addition to resources at the Institute on World War II, Gillian used the special collections at Stanford and the archives at the U.S. Army Heritage and Education Center for her research. 
Gillian says that one of the most rewarding outcomes of writing her thesis is the friendship she has developed with former Manila internee, David Blackledge. Colonel Blackledge knew some of the internees Gillian discussed in her thesis, and lives in the same town as Gillian's family. "Over this past summer, I have heard so many fascinating stories from Colonel Blackledge about his experiences as a young boy in the Santo Tomas and Los Baños internment camps. He also shared his father's prisoner of war letters with me. I have been transcribing them so they are easier for him to read, because the paper is in poor condition." Blackledge's father survived the Bataan Death March and smuggled letters from Cabanatuan to Blackledge's mother in Manila; he died before the war ended. Blackledge did not discover his father's letters until 2014, after his mother passed away, and has been reading them for the first time, over seventy years after they were written. 
Gillian sums up her experience with the Honors in the Major Program: "Through writing my thesis, I not only gained a greater understanding of human experiences in the past, but I also made connections with people in the present."  Gillian graduated from Florida State University in May 2019 as an Outstanding Senior Scholar. She is pursuing a Master's Degree in Information Studies at the University of Texas at Austin with the goal of working in the archival profession.