James P. Jones, 1931-2020
---
James P. Jones, 1931-2020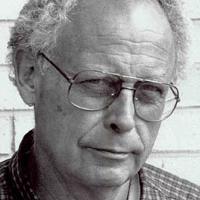 It is with profound sadness that the FSU history department shares the news that our dear friend and colleague James P. Jones has died. For those of you who didn't have the great good fortune to know Jim, he was a faculty member in the FSU History Department for 57 years, and retired in 2014 aged 82. Jim was by far the most popular and celebrated teacher the department has ever known—he enthralled, literally, generations of students with his encyclopedic knowledge of his subject matter, his searing wit, and his liberal use of the f-bomb. Jim used to laugh that students would approach him to say that he'd taught their parents, to which Jim would reply, "and how's your grandmother/grandfather, whom I also taught." 
In retirement, Jim continued to hold forth to rooms of adoring youngsters, but those youngsters were only a little younger than he. He taught classes on American politics, Watergate, the Civil War, and other subjects for the Osher Life-Long Learning Institute and those classes were so popular the OLLI staff had to find larger venues. He was doing this up until the Covid crisis hit. 
He'd had a few health setbacks in recent weeks, but had been trundling on. Last Friday friends took him out for oysters. 
A life-long Cardinals fan, the only thing he'd wanted more than to see the defeat of Donald Trump, was for the Cardinals to reclaim the World Series Crown. 
We will all miss him so very much.