Florida Seminoles and the Native South - Dr. Andrew Frank talked to Jeff Henley
---
Florida Seminoles and the Native South - Dr. Andrew Frank talked to Jeff Henley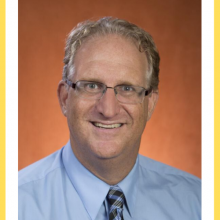 Professor Andrew Frank sat down this spring with Jeff Henley (FSU History alumnus, MA 2020) for an interview.  Professor Frank is the Allen Morris Professor of History at Florida State University focusing on the Florida Seminoles and the Native South.  He has been at FSU for thirteen years, however his focus on the Seminole Tribe began during his time at Florida Atlantic University just prior to coming to Tallahassee. 
Professor Frank participated in an episode of NPR's Backstory on January 31, 2020.  He had been invited to the segment titled "Seminoles, Retirees and Florida Man: A Brief History of the Sunshine State." He joined host, Dr. Nathan Connolly, to discuss relationships between Seminoles and African-Americans during the nineteenth century, the southern part of the Underground Railroad as well as the growing antagonism of the United States government toward the Native peoples of Florida.  When asked about any nervousness being on a national program through NPR, Professor Frank answered "I'm nervous prior to the interview, but once it starts it's just like teaching a class.  It's a comfort level so I found it to just be a conversation."  Professor Frank went to a local radio studio for his portion of the interview.  From there he spoke to Dr. Connolly for approximately an hour about the topic, and then Backstory edited the material together to create the fifteen minute segment in which Professor Frank participated.
Besides being featured on NPR, Professor Frank has recently published a chapter titled, "Creek and Seminole Households and the Trail of Blood and Ice," in an edited volume titled Household War: How Americans Lived and Fought the Civil War.  This book is edited by Lisa Tendrich Frank and LeeAnn Whites. His chapter digs deeper into the Native American story during the Civil War in Indian Territory and Kansas. "There has been a divide in Native American history between how it's been treated in the east and the west.  Thankfully the fields are merging, but for a long time the literature on Indian Territory largely focused on elite Indian men and institutions, whereas the literature prior to removal was more bottom up and household centered. I used this essay to help merge the two literatures and offer a household centered interpretation of an event usually told through a few Indigenous leaders."  The book was released in January by UGA Press. 
In addition to this published chapter, Professor Frank has a forthcoming article that focuses on a moment of protest over the use of the Seminole name during Sandy D'Alemberte's term as FSU President in the 1970s.  Shortly after D'Alemberte assumed the position as president, a Navajo member of the American Indian Movement requested a meeting with him to discuss changing the Seminole name. Seminole leaders saw this as a threat to their sovereignty. As Professor Frank explained, "The Chairman of the Seminole Tribe (James Billie) sent a letter to D'Alemberte basically saying, we don't go out west and tell them how to eat buffalo, they shouldn't come here. If you think that you're doing something wrong, you should ask us." D'Alemberte cancelled the meeting and the controversy on campus died shortly after. Although the use of Native American mascots and symbols remain controversial on campus and nationwide, Professor Frank explains that this moment demonstrated for many that the Seminole Tribe of Florida has the right to make their own choices in the matter. "That's what being sovereign means." 
Professor Frank also shared some information about a long-term project he has been working on about the history of the Seminoles from antiquity to the present, but told through seven or eight key episodes in their history that emphasize their indigeneity and innovative culture.  "Those are the two themes I'm trying to trace over a really long period of time."  Lastly, he shared his desire for a workshop, seminar, or webinar that would be required of all incoming students covering the unique relationship between the University and the Seminole Tribe of Florida in order to build an understanding and a respect for the name and the symbols of the Tribe.  "I wish there was a way to design something like that.  I think that would make a real difference in the way that we could imagine ourselves as actually being partners with the Tribe rather than simply appropriators of their name. We are partners at the highest levels of university administration and Tribal government, but we're less so at the student or even faculty level."  That is an outstanding idea and wonderful coming from the History Department.