"Fall down the rabbit hole at Special Collections!"
---
"Fall down the rabbit hole at Special Collections!"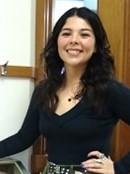 With over 200 copies of Alice's Adventures in Wonderland and Through the Looking Glass, it is easy to fall down the rabbit hole at FSU's Special Collections. History graduate student Lauren Owens did exactly that, curating an original exhibit highlighting just a fraction of the beautifully illustrated children's books held in the archive. Owens says the exhibit is timely. February 28th, 2020 marked the 200th anniversary of John Tenniel's birth—the illustrator behind some of the most iconic and recognizable Alice imagery. The anniversary inspired Owens to build her project around Tenniel's Alice and enabled her to work with collections related to a story she has personal love for.
            As a graduate assistant working in Special Collections, Owens says she put together the exhibit in hopes that it would draw more visitors into the reading room. With Special Collections' staff support, Owens was given an opportunity to follow the project from conception to execution. She could explore all aspects of exhibit design. With a wealth of resources and engaging collections, Owens says she was able to get creative with the project, something she greatly enjoyed. "I really love being able to be creative and think about how to emphasize the design, aesthetics, and history of the books," Owens said.
            The exhibit took her around two weeks to put together, a process that entailed searching through catalogs, learning best practices for preserving books, and writing labels. Owens had to consider the perfect position for each of the books displayed in order to give them support to ensure there was not any strain on their binding. "Some of these books are very fragile, and I had to be mindful of how to handle them," Owens notes. She also had to consider the aesthetics of her exhibit, particularly with a subject matter as imaginative as Alice. Owens created a color story that connects each component of the exhibit: pops of red stand out against a gold floral fabric and help balance out the black drawings by Tenniel.
            The hardest part of the process, Owens reflects, was choosing which books and illustrations to feature. Owens says that there were so many options in the collection that she could have filled an entire exhibit room. When asked which of the illustrations on display resonates with her the most, Owens chose the image of Alice talking to the Cheshire Cat. "There's something about seeing her listening to the only source of information in this strange world." Though she chose to keep the exhibit "classic" by featuring Tenniel, Owens says that the copies in Special Collections span vast geographic areas and reach throughout time. A glimpse through the collection shows the way Alice's image changes depending on where the book was published. A standout from the collection is a signed copy of Salvador Dalí's illustration of the classic tale, available for viewing in the reading room.
            The exhibit is open until April in the Special Collections reading room. In addition to celebrating Tenniel's 200th birthday, the exhibit also serves as a precursor for a Mad Tea Party event which Special Collections is involved with at the Knott House in March. Owens says that seeing her exhibit every day is exciting and she encourages everyone to come view it. She hopes that seeing Tenniel's illustrations inspires guests to become "curiouser and curiouser" about FSU's rare book collections, thus falling down their own rabbit holes.