Fall 2023 Walbolt and Martin-Vegue Graduate Fellowships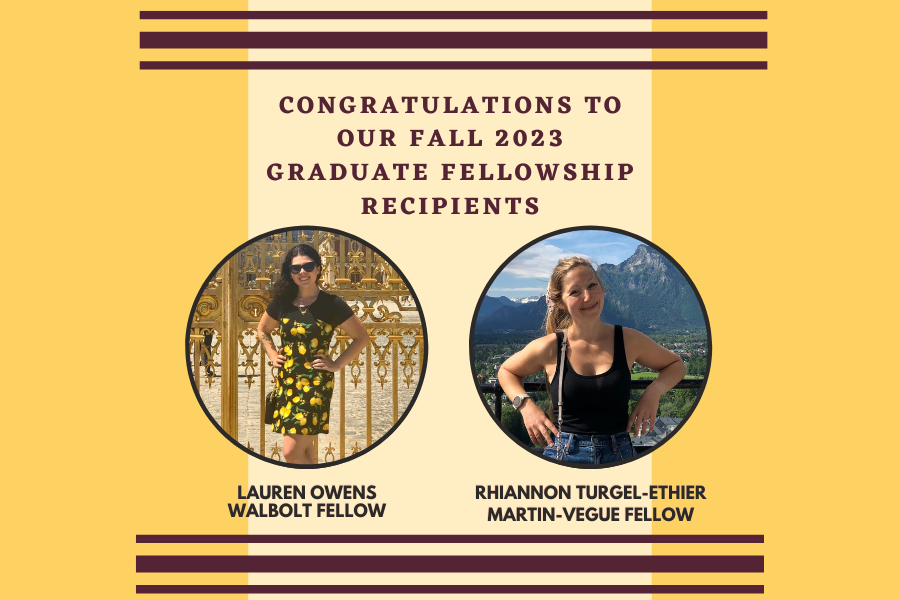 Congratulations to the winners of the Fall 2023 Walbolt and Martin-Vegue fellowships!
Lauren Owens (Walbolt fellowship) will begin her archival research on eighteenth-century French recipes and remedies for fertility management at the Bibliotheque de l'Arsenal in Paris, France, and at the Wellcome Library in London, England during the Fall semester.
Rhiannon Turgel-Ethier (Martin-Vegue fellowship) plans to complete the final two chapters of her dissertation: one explores the lived experiences of Cherokees in the California gold rush, while the other investigates the Cherokee company that first discovered gold at Pikes Peak, Colorado.
Thanks to a generous gift from Dan and Sylvia Walbolt, the Department of History has been able to offer the Walbolt Dissertation Fellowships for dissertation research and writing since 2010.
George Boyd Martin-Vegue, a Latin American specialist and former faculty member at Florida State University, left a generous donation to the History Department that funds the graduate research fellowship in his name.