Ronald E. Doel
PhD
Associate Professor of History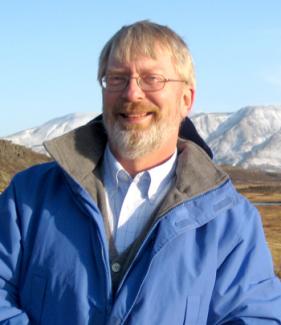 Contact Information
Office Location
Bellamy 438
Ronald E. Doel teaches the history of science and technology, as well as environmental policy.  He is currently working on several projects on science in twentieth century America. A new book-in-progress explores the rise of the physical environmental sciences, including the influence of U.S. military patronage in shaping earth sciences research during the Cold War. He is also writing a related book-length study on the integration of scientists into U.S. foreign policy during the twentieth century.
 
Doel's research also involves historical methodology. With Pamela M. Henson (Smithsonian Institution) he is writing a new book on historical photographs as evidence in writing the history of nineteenth and twentieth century science, which simultaneously explores how photographs shaped popular impressions of science in America. His writings span the fields of history of science, environmental history, diplomatic history, oral history, and historical geography.
Doel received a B.A. from Northwestern University, an M.A. (American Studies) from Bowling Green State University, and a Ph.D. (History) from Princeton University (1990). He was a Guggenheim Pre-doctoral Fellow at the Smithsonian Institution (1987-89), Postdoctoral Historian at the Center for History of Physics of the American Institute of Physics (1990-1994), and a fellow at the Tanner Center for the Humanities at the University of Utah (2006-07). Previously a faculty member at Oregon State University (1997-2008), he also taught at Georgetown University, George Mason University, The University of Maryland (College Park and Baltimore County) and (as Visiting Assistant Professor) the University of Alaska Fairbanks (Department of History and Geophysical Institute). In Fall 2011 he was a visiting professor in the Centre for Science Studies at Aarhus University in Denmark.
Funding and interdisciplinary activities: Doel served as Project Leader for the 9-member, 7-nation "Colony, Empire, Environment: A Comparative International History of Twentieth Century Arctic Science" initiative of the European Science Foundation (2008-2013; $493K). At FSU, this grant supported two Post-Doctoral researchers as well as a dozen Research Assistant appointments among graduate students.  He was also a senior researcher on the "Exploring Greenland: Science and Technology in Cold War Settings" project centered in the Department of Science Studies at Aarhus University, and has received National Science Foundation awards for research on the history of the modern earth sciences and international relations of science during the Cold War.
Publications: Doel has published over three dozen articles and book chapters (link: c.v.), and has written or co-edited several books and edited several dedicated journal volumes.  Books and edited books:  Solar System Astronomy in America:  Communities, Patronage, and Interdisciplinary Science, 1920–1960 (New York: Cambridge University Press, 1996; paperback reissue, 2009); Doel and Thomas Söderqvist (eds.), The Historiography of Contemporary Science, Technology, and Medicine: Writing Recent Science (London: Routledge, 2006); Doel, Kristine C. Harper and Matthias Heymann (eds.), Exploring Greenland: Cold War Science on Ice (New York: Palgrave, 2016). Dedicated journal volumes: Robert A. McCutcheon, Doel, David H. DeVorkin, Steven J. Dick, and LeRoy Doggett (eds.), Special Issue: Astronomy under the Soviets, Journal for the History of Astronomy 26, 4 (1995), and Doel, Urban Wråkberg, and Suzanne Zeller (eds.), Special Section: Science, Environment, and the New Arctic, Journal of Historical Geography 44 (2014).
At Florida State University, Doel is based in the Department of History, but also serves as a core faculty member in the University's History and Philosophy of Science Program. He is Affiliate Faculty in the Department of Geography, and teaches a cross-listed undergraduate lecture in Environmental Policy with the Department of Earth, Oceans, and Atmospheric Sciences. In 2017-18 he served as lead (or co-) advisor on seven Ph.D. committees and two MA committees.
He has won two awards for teaching: the Loyd Carter Award for Outstanding and Inspirational Teaching in Science (Oregon State University, 2005) and an Undergraduate University Teaching Award (Florida State University, 2017).
Research Interests: 
History of Recent Science; Environmental History; International Relations; Modern U.S.; Circumpolar Arctic
http://geography.fsu.edu/people/ronald-e-doel/  Affiliate Faculty, Department of Geography
 Undergraduate courses:
History of Science
Energy: A History
A History of Space
Technology & Change
Environmental Policy
Cold War Science & Technology
Research Interests
History of Science and Technology, Environmental History, Cold War and International Relations, Modern U.S., Circumpolar Arctic