Paul Renfro
Assistant Professor of History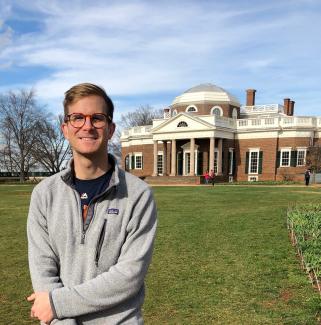 Contact Information
Office Hours
M 9–11 a.m., and by appointment (via Zoom)
Paul Renfro studies the political and cultural history of the United States since 1945, with thematic interests in gender/sexuality, the carceral state, and childhood and the family. Renfro received his PhD in history from the University of Iowa, where he was a Louis Pelzer Dissertation Fellow. Before arriving at Florida State University in 2018, he served as a Postdoctoral Fellow in the Center for Presidential History at Southern Methodist University in Dallas.
His book, Stranger Danger: Family Values, Childhood, and the American Carceral State (Oxford University Press, 2020), reveals how a moral panic focused on child kidnapping and exploitation gripped the United States beginning in the late 1970s. Stranger Danger demonstrates how this panic—fueled by bereaved parents, politicians from across the political spectrum, and news media entities—led to the development of punitive and expansive new laws, programs, and practices designed to protect children from dangerous "strangers."
Renfro's coedited anthology, Growing Up America: Youth and Politics since 1945 (University of Georgia Press, 2019), considers the significance of childhood and youth in recent American political history. His scholarship has also been published in Enterprise & Society, Southern Cultures, Feminist Studies, American Quarterly, and Disability Studies Quarterly, and his popular writing has appeared in TIME, Jacobin, the Washington Post, Boston Review, and Dissent. Renfro's next book project will examine the life and afterlives of teenage hemophiliac Ryan White, who contracted HIV through contaminated blood products and garnered national and international media attention after he was barred from attending his middle school in suburban Kokomo, Indiana.
Teaching:
A History of the United States since 1877 (AMH 2020)
The History of Your Life: The United States since 2000 (AMH 3930)
Mass Incarceration and the Politics of Exclusion: Studies in United States History (AMH 3930)
Sex since the Sixties: Studies in United States History (AMH 3930)
The United States since 1945 (AMH 4270)
LGBTQ History (HIS 3205)
Graduate Colloquium: The United States since 1945 (HIS 6934)
Research Interests
Post-1945 US, Political and Cultural History, Gender/Sexuality, the Carceral State, Childhood and the Family