Michael Creswell
Associate Professor of History
Before joining the faculty at Florida State University in August 1999, Professor Michael Creswell was the Annenberg Visiting Assistant Professor of History at the University of Pennsylvania. He has also served as an adjunct professor of strategy for the U.S. Naval War College. A graduate of Indiana University and the University of Chicago, where he received his Ph.D. in 1997, Creswell has also studied at the Ecole Nationale d'Administration, the Institute International D'Administration Publique, and the Universite de Dijon.
A specialist on international politics, the Cold War, and military affairs, he has published "Between the Bear and the Phoenix: The United States and the European Defense Community," in L'échec de la CED: leçons pour demain?, ed. Michel Dumoulin (Peter Lang, 2000) and "How France Secured an Anglo-American Continental Commitment, 1945-54," in Cold War History. With Marc Trachtenberg, Creswell is the author of "France and the German Question, 1945-1955," which appeared in the Journal of Cold War Studies. He is the author of A Question of Balance: How France and the United States Created Cold War Europe (Harvard, 2006). His next book will examine how France rebuilt its army after the Second World War.
Research Interests
Contemporary Europe, International Politics, Cold War History, Military Affairs
Books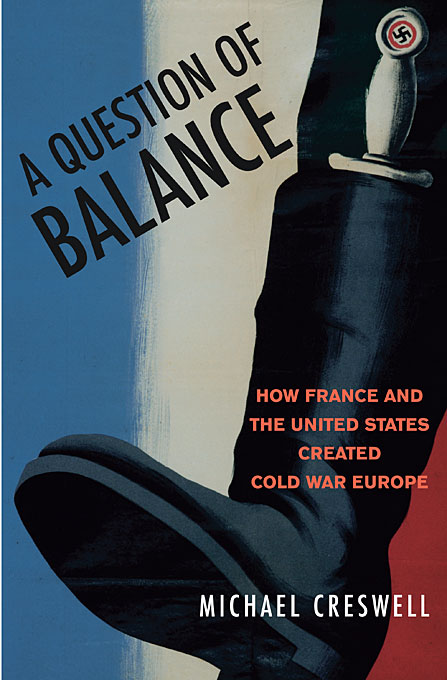 Challenging standard interpretations of American dominance and French weakness in postwar Western Europe, Michael Creswell argues that France played a key role in shaping the cold war order.