History's Three New Garnet and Gold Scholars
---
History's Three New Garnet and Gold Scholars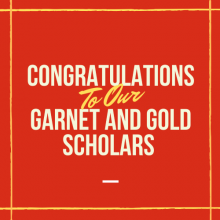 Let's congratulate the three History Majors who were inducted into the Garnet and Gold Scholar Society for the Spring 2020 Semester last week. Below they are describing what they did and what it meant to them.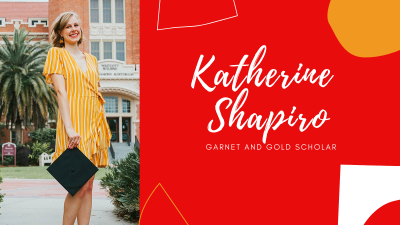 Katherine Shapiro
My engagement areas were research, international, and service.
For research, I was able to work under Dr. McVicar in the Religion Department with a UROP project about surveillance of religious organizations during the Red Scare. Then I was able to work on an Honors Thesis under Dr. Frank in the History Department, which I just turned in! It was about American Indian women activists, coerced sterilizations, and the question of genocide in the 1970s.
For International, I had the opportunity to study Human Rights in the Czech Republic. Our small cohort spent 6 weeks in Prague, and we studied international policy related to human rights, the Holocaust, and non-governmental organizations. This was one of the most influential experiences I have had at FSU and made me want to pursue human rights work.
Lastly for service, I worked with Tau Beta Sigma (a music sorority on campus), the Center for the Advancement of Human Rights, and Darasa to gain at least 250 service hours. Actually I was able to serve about 450 hours by the end of Fall 2019. The hours never felt like work because I loved what I did. I was able to work with Tallahassee's refugee community and I got to continue that work by interning with the International Rescue Committee in Tallahassee this semester!
Now I am heading up to D.C to find work and to live with my sister. I am hoping to find a job relating to refugee services and then pursue a Masters of Social Work.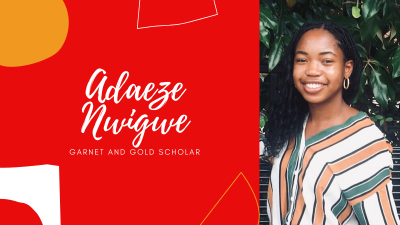 Adaeze Nwigwe
I am a graduating senior double majoring in History and Biology. I enjoyed pursuing both passions and am currently preparing to apply to medical school.
Through the Garnet and Gold Honor Society I was able to write reflection pieces about my experiences at FSU. This included positions within the areas of research, internship, and leadership. The Garnet and Gold society allowed me to gain a better perspective on my involvement at FSU and I enjoyed being inducted into such a great program.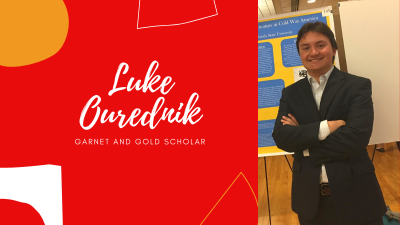 Luke Ourednik
The three engagement areas I was recognized in were leadership, service, and research.
During my time at Florida State, I served as a student leader with PeaceJam Southeast. I served as President of their Student Leadership Council.
For service,I volunteered at local Tallahassee schools, teaching high school students about service learning, and making positive impacts on their communities.
Lastly for research, I was a participant in the Undergraduate Research Opportunities Program. I worked with Dr. Doel on a project focusing on the representation of women and minority scientists in official United States documents distributed to foreign countries during the Cold War. I continued that work with him this year by completing an Honor Thesis focused on the documentary photography of Ansel Adams.
To watch the virtual ceremony, click on  https://fla.st/2VSsFKo .