From First-Generation Student to CARE Faculty Member: A Conversation with Dr. Meghan Martinez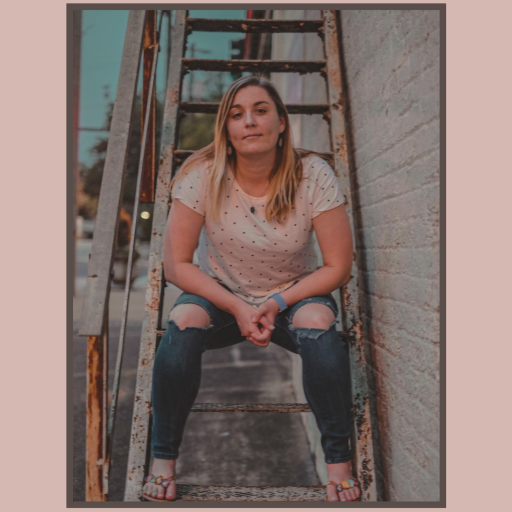 For Dr. Meghan Martinez, becoming the newest faculty member of the Center for Academic Retention and Enhancement (CARE) is the fulfilment of a dream years in the making. As a graduate student, Martinez worked as a grading assistant for Dr. Maxine Jones's CARE courses over the span of six summers. She described her immediate affection for CARE adding, "I would fill any position that they needed someone for because I just loved working in the program." This summer, Martinez has essentially come "full circle" as she teaches 200 incoming CARE students in a position she describes as an "honor" and a "dream come true."
Founded in 1968 as Horizons Unlimited, CARE serves traditionally underrepresented undergraduate students who have faced economic and/or educational hardships. The goal of the program is to recruit, prepare and support first-generation college students as they embark on a journey of academic growth and success at Florida State University.
In 1978, the Summer Enrichment Program was created to help incoming first-generation students transition to life on campus. The program remains a pivotal part of CARE today. By providing the opportunity to live on campus during the summer semester and take specially created courses with CARE faculty members, students can become acquainted with finding resources on campus and learn about best practices for studying. In addition, students tend to create relationships with one another that remain throughout their time at FSU, even though they may not necessarily be attending the same classes together. As Martinez explained, "The bonds created early on are very helpful and powerful."
As a first-generation college student herself, Martinez understands the unique struggles that many CARE students face. "If you don't have people who have been to college before you and know how to help you navigate that, it can be overwhelming- especially at a large university like FSU." As a result, Martinez values the opportunity to help point students in the right direction and aid them in discovering their potential while at Florida State.
One of the first steps involved in helping CARE students thrive while at FSU is demonstrating that classes are not just about memorizing facts. As Martinez described, "We really try to instill the ideas of learning, why it is relevant and why it matters."
This summer, Martinez is hoping to do just that through her Diversity and Justice course for CARE. Not only does this class relate to Martinez's studies of African-American history and the courses she teaches throughout the year, specifically Racial Violence in Modern America, but it also corresponds with what is in the news. "What I hope to do as a professor really aligns with what CARE is trying to do, which is to make real world connections between what we are learning and what is going on around us."
This one credit course is similar to the three credit history courses Martinez is accustomed to teaching during the regular semesters. Students receive two lectures a week, participate in a discussion day, submit a weekly writing assignment, and read two novels over the span of the six-week semester. "Even as a one-hour class, there are a lot of requirements… I would put it up there with the workload of a three-hour class."
Though some might view the workload as overwhelming for an incoming freshman, Martinez emphasized the fact that her CARE students are some of the hardest working students she encounters. In addition, she noted the intelligence and wisdom that many students from this generation possess. "I know I have a lot to teach them and a lot to offer, but at the same time, I always learn from them and am so impressed with the level of discourse that they bring to the table as young people in their first semester in college."
In addition to the teaching aspect, Martinez pointed out that the mentoring component of the program is part of why she loves CARE so much. Once summer courses are over, students are free to come to Martinez for guidance, assistance, or recommendations. "I am really happy to help point people in the right direction or just listen to them if they are having a long day… I've had students say, 'I've hurt my ankle. What should I do about it?'"
When asked what piece of advice she has for incoming first-generation students at FSU, Martinez made it very clear: go to class. "It sounds really simple, but it is hard to go to class sometimes…The reality is once you miss class once, it is easy to fall into a habit of it." Martinez also makes a point encouraging first-generation students to attend office hours. Though she recognizes that it may be intimidating at first, she explains that this is time set aside for students. "Going to office hours is a good way to make a personal connection, and once you make a personal connection, it's easier to motivate yourself to go to class."
While the faculty play a pivotal role in the success of the CARE program, Martinez appreciates that they are only one part of the equation. "CARE has an incredible staff who are always working really hard to support the students." In addition, Martinez credits the students for the hard work and dedication they show immediately upon arrival on campus. It is because these three groups work in unison that CARE is, according to Martinez, "one of the best programs at Florida State."