John Netter
401A Bellamy
850-644-9525
jnetter@fsu.edu
Business Manager
Responsibilities: Administrative Specialist; HR Dept. Manager, Budget Account Manager, Faculty and Graduate Student support.
Diane Dittgen
401 Bellamy
850-644-5888
ddittgen@fsu.edu
Responsibilities: Main Office Receptionist, Dept. Travel-Card holder, Books Orders, P&T Coordinator, General Information.
Anne Kozar
421A Bellamy
850-644-4494
mkozar@fsu.edu
Academic Advisor
Responsibilities: Advising for undergraduate and graduate students in History.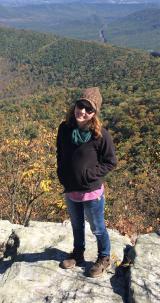 Mary Beth Thompson
401 Bellamy
850-644-2610
methompson2@fsu.edu
Program Associate
Responsibilities: Graduate Admissions, Graduate and Undergraduate Academic Student support.
Julie Register
401 Bellamy
850-644-5888
Julie.register@fsu.edu
Responsibilities: HR Dept. Rep, Graduate & Adjunct Support, Payroll Rep and Travel Rep.
title-inside title-centered
2