Neil Jumonville
Neil
Jumonville
William Warren Rogers Professor of History
A native of Portland, Oregon, Professor Jumonville received his B.A. from Reed College in 1977, his M.A. from Columbia University in 1979, a second M.A. from Harvard in 1983, and his Ph.D. from Harvard in 1987.

His first book was Critical Crossings: The New York Intellectuals in Postwar America (California, 1991 ), and his second was Henry Steele Commager: Midcentury Liberalism and the History of the Present (North Carolina, 1999).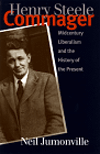 In 2007 Routledge published his edited collection The New York Intellectuals Reader. In the same year Liberalism for a New Century, co-edited with Kevin Mattson, was published by California.
Other representative scholarly works include a chapter in John Diggins, ed., The Liberal Persuasion: Arthur Schlesinger, Jr., and the Challenge of the American Past (Princeton, 1997), a chapter in Matthew J. Cotter, ed.,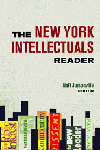 Sidney Hook Reconsidered (Prometheus, 2004), and articles in journals such as the Journal of the History of Biology (on the cultural politics of sociobiology and human nature), Queens' Quarterly, the History Teacher, and the Journal of American Culture.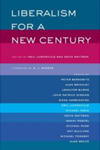 He has also written for the general intellectual press in such venues as the New York Times op-ed page, Die Zeit, and the Boston Review.
In addition to teaching US intellectual history in the Department of History. In 2000 he was named the William Warren Rogers Professor of History and he served as chair of the department for seven years. Jumonville rides horses and a motorcycle, plays basketball, has four dogs, and is still waiting for the NBA to call.
Professor Jumonville is not presently accepting graduate students.